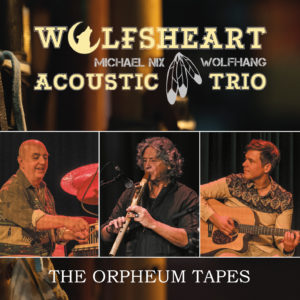 WOLFSHEART ACOUSTIC TRIO
Wolfsheart connected with guitarist and singer Michael Nix and drummer and handpanplayer WolfHang Wehner. Now the Acoustic Trio is gearing up to release their first-ever album in this formation. Recorded as the world shut down during the pandemic.
"For this experience, we opened the door to a venue in Vienna called the Orpheum. The band went there for a live recording – but without any audience, because of the Corona pandemic. A treasured moment in a strange time. We entered the stage, gathered in a circle and let the energy flow. With strong and vital emotion, reflecting our very own way of improvisation. It's such a weird time right now. So, This album is meant to be good positive music."
The soundscapes of the various pieces will give rise to a variety of meditative and relaxing as well as smooth and lively atmospheres of those live session are the foundation for the album that will be released on May 28th via Kokopelli Records.
Open the door and order now



1 Ancestral Winds 7:39
2 Tales From The River 4:53
3 Feathers Floating 6:35
4 House Of The Rising Sun 6:01
5 Soyala – The Longest Night 5:14
6 Walk With The Wind 4:36
7 Late Summer Heat 3:16
8 Let It Be 4:29
8 Scarborough Fair 5:16
10 Fast Train 3:07
11 Nightwaves (bonus track) 5:03
total time: 56:18
Label: Kokopelli Records / Released 2021″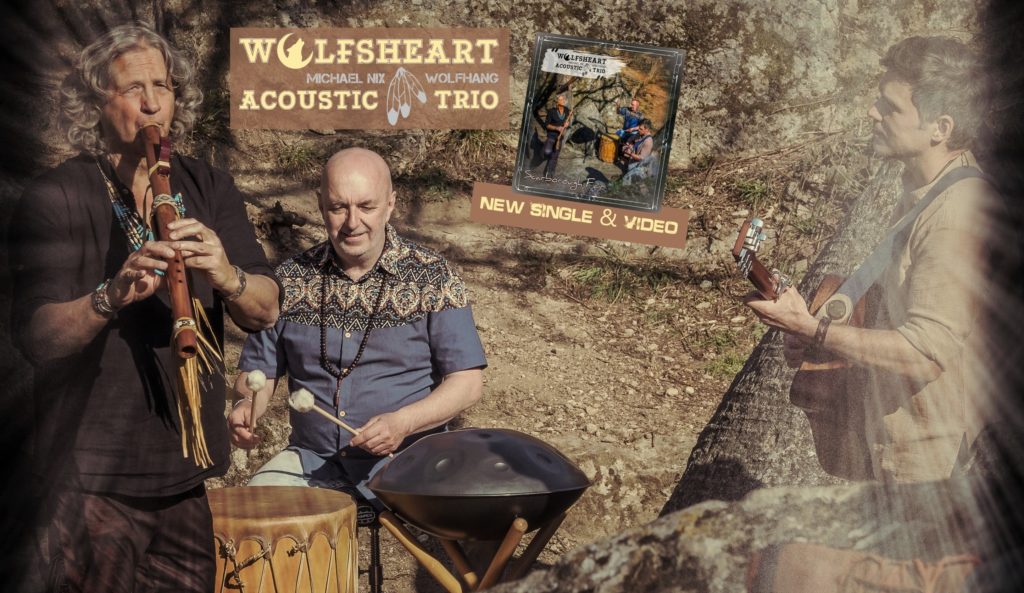 "Scarborough Fair" is the new video & single from the new album.
This traditional folk-ballad was originally breathing a celtic feel. But we added the Native American flute and the atmospheric flavor of the hang. So different worlds become one: An ancient place experiences the energy of a rock formation.
Ready for the journey?