The Call Of The Canyons entführt den Hörer auf eine inspirierende musikalische Reise durch die Schönheit und Mystic des amerikanischen Südwestens. Diese beruhigende Collage aus Flöten, Klavier, Trommeln und natürlichen Klang-Effekten liefert emotionale Momentaufnahmen einer Reise entlang des Colorado River, führt durch die Landschaft der Canyons hin zu den Felsenmalereien alter indianischer Ruinen und endet bei den Stämmen d
er Ureinwohner des Südwesten Amerikas.
Jede Melodie ist ein Landschaftsbild der großen Canyons und Täler des amerikanischen Südwestens. Monument Valley, Grand Canyon, Horseshoe Bend, Canyon de Chelly, Parowan Valley, Glen Canyon oder Verde Valley sind einige der berühmten Orte, an denen sich Wolfsheart für dieses Album inspirieren ließ.
Produziert wurde es mit dem Big City Indians Keyboarder Gigi Skokan.
Label: G.I.Records
Released : 2010
Das Album gewann bei den Native American Music Awards 2011

in New York den NAMMY in der Kategorie "Best Native Heart of the Year", die Musiker würdigt, die indianische Kulturen in ihr Schaffen integrieren. Der Nammy ist der weltweit höchste Musikpreis der indianischen Musikwelt, das Native American Pendant zum Grammy.
Der zugehörige Videoclip zum Album wurde in Amerika im Zion Canyon und am Parowan Gap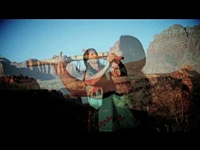 der die Red Hills, einen lang gestreckten Bergkamm durchschneidet und von einem Fluss gegraben wurde, der mittlerweile längst versiegt und ausgetrocknet ist, gedreht. Von den Natives wurde diese schmale Felsenöffnung viele Jahrhunderte lang als Durchgangsweg genutzt, vielleicht sogar als astronomische Anlage, mit deren Hilfe wichtige Kalenderdate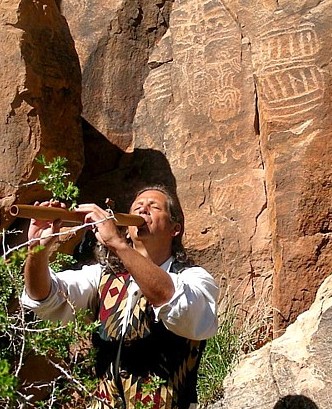 n bestimmt werden konnten. Anlass zu dieser Vermutung geben die vielen ungewöhnlichen Petroglyphen, denn im Gegensatz zu vielen anderen Rock Art Sites des Südwestens sind hier keine konkreten Figuren, Jagdtiere oder Menschen dargestellt, sondern eine Vielzahl abstrakter, geometrischer Muster mit Linien und Punkten, die vermutlich dazu dienten, etwas zu zählen oder zu berechnen.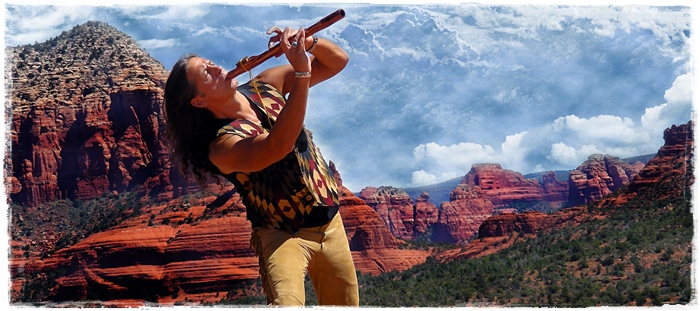 "standing on the sacred ground, it was my native heart I found…"
Rezensionen:
Reviewsnewage.com, Spain
Awareness Magazine, USA
Rambles Magazine, USA
Radio PLENITUDE, France