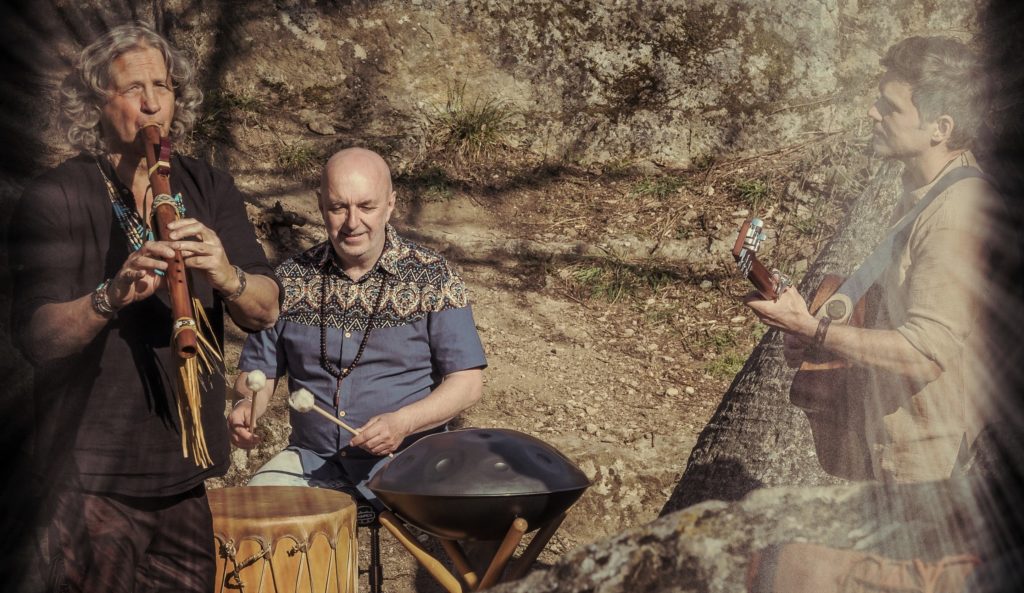 The collaboration of three veteran musicians and recording artists, Wolfsheart, Michael Nix & WolfHang Wehner combines sensual melodies, brought to life by various Native American flutes, with the acoustic guitar's subtle rhythms, the hypnotic pan drum sound and weaves them into a beautifully harmonic tapestry of sound.
Their stylistic spectrum ranges from traditional American folk singer-songwriter, meditative roots, all the way to Rock and Blues. In doing so they combine traditional as well as contemporary styles to form simple arrangements, which at the same time underscore the compositions' rich diversity.
By utilizing their respective voices as well as their vast instrumental repertoire, they are able to render a special touch to their performance. Additionally, by pairing the gentleness of the Native American flute with the elegant notes of the acoustic guitar, the hypnotic pan drum sound the trio takes you on an endless journey to magical and music inspired sceneries, filled with self-composed songs and also well-known standards.
The soft accompaniment of acoustic guitar provide musical overlays to the Native American flute.This mixture crafts a unique sonic image of extraordinary clarity, which relaxes the mind and enriches one's soul.
Ultimately, the soundscapes of the various pieces will give rise to a variety of meditative and relaxing as well as smooth and lively atmospheres.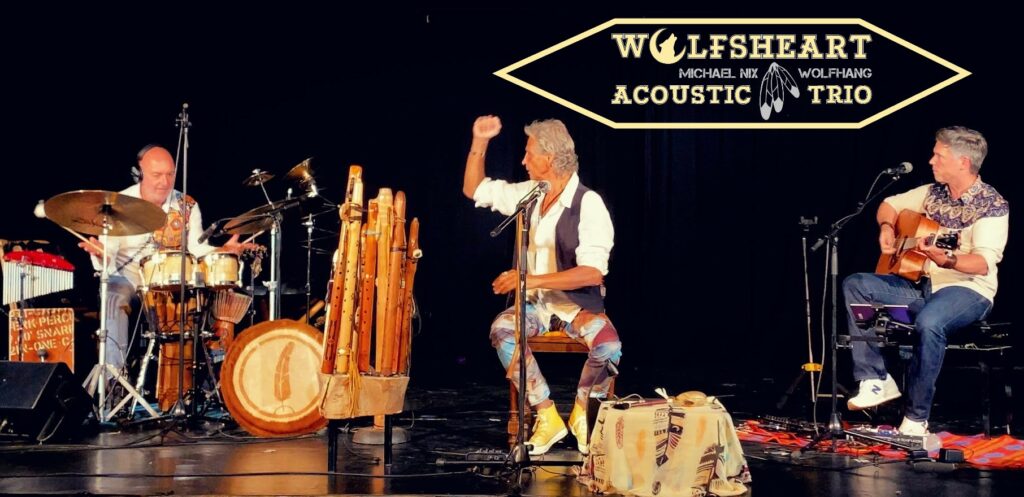 Next Concerts 2022:
28. Okt. TRaum 14 Wien